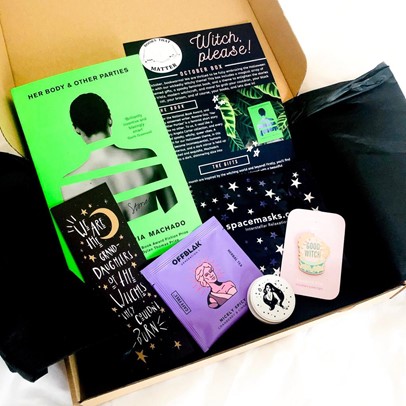 Whether it's the ingredients for your dinner, the latest beauty must haves or even treats and toys for your pets, the chances are you can get everything you're looking for, and more, delivered straight to your doorstep without having to really think about it, all thanks to the subscription box. The rise of the subscription box has been steadily rumbling away over the past decade, but this year has seen them burst to the forefront as we search for ways to continue our discovery of new products whilst being stuck inside.
In 2019 Royal Mail Group forecast that the subscription box market would be worth £1billion by 2022, with 27.4% of Brits being signed up to at least one subscription box service, and this seems to be an industry far from harmed by the Covid-19 pandemic. Cashback website TopCashback has reported that 40% of consumers have signed up to new subscription services since the start of the pandemic, opening their doors to the practical, exciting and sometimes bizarre world of the subscription box.
So, what makes subscription boxes so appealing?
Unsurprisingly, the convenience of getting your organic vegetables, coffee or even toilet rolls delivered to your doorstep without realising you're even running low (let alone going to the shop!) is a huge benefit of signing up to any subscription box. Back in the good old days before Covid-19 hit, subscriptions for our everyday items took something off our busy plates, freeing up our time for something more exciting than scouring the shelves at Tesco. Nowadays, they support us through lockdowns, allowing us to get what we need without having to step foot outside our homes. After all, there's no need to stress about the dwindling availability of toilet rolls when you get yours delivered to your door every couple of months
Aside from helping us meet our more basic needs, subscription boxes also provide a gateway to discovery by sending new products that we may never have come across, let alone bought, had we been left solely to our own devices. Whether you're a gin aficionado pursuing a new favourite, a crafter looking for a new project or a bookworm seeking out something a bit different, there's a subscription box out there ready to step in. Therefore, in a world where we've had more time to dedicate to the things we enjoy but less opportunity to search for what we're after ourselves, it is no surprise that so many of us have entrusted our pursuits to these curated, exciting and surprising deliveries.
But what does the world have in store for the future of subscription boxes?
Whilst many consumers and brands are currently riding high on the subscription box wave it's interesting to consider what could lie in wait for these services in the near and more distant futures.
As we begin to emerge from this pandemic, many aspects of our lives will once again be changing. Whether we're reverting back to our old habits or leaning in to a new way of life, the ways in which the subscription boxes we've come to know and love currently fit into our lives may also change. For some, the ability to get out, choose and control what products they try may win out over the hit or miss risk that often accompanies the products included in subscription boxes. For others, subscription boxes may fall to the wayside as their income returns to being directed towards train fares or office lunches. We might also find that, once we're allowed to indulge ourselves in activities outside of our homes, the appeal of treating ourselves inside will start to diminish. Whilst drinking a craft beer at your kitchen table was a lifesaver in lockdown, enjoying one in a pub garden with friends may win out this time!
The ever-increasing focus on sustainability and reducing consumption may also pose an issue for some subscription boxes. With many boxes relying on the surprise of not knowing or controlling exactly what products are included, you can often find some products sitting in the back of a cupboard or fridge weeks or months after receiving them. As the shift to more conscious purchasing continues, brands will have to assess how their subscription box offerings fit into this model of consumerism. A reduction in packaging, offering sustainable or eco-friendly products and allowing greater flexibility in the frequency or contents of each box are all changes that we may see begin to characterise subscription offerings in the future.
One thing is for sure though, subscription boxes have already succeeded in infiltrating almost every corner of our lives. From our basic necessities to the weird and wonderful world of niche hobbies. From tea towels to Warhammer figures, zebra meat to socks, chemistry sets to puzzles, whatever you're looking for, chances are you can get it regularly delivered to your door with just the click of a button.
Esther Darmanin
Research Executive
Powered by Froala Editor